Topic: Ivy is five months!
I cannot believe that my Munchie is 5 months old today! Here is a quick update on how she has been doing.
She is still tiny but mighty, following her own little growth curve. She is right at the 50% for breastfed babies, so I guess she's not THAT small, but compared to her older siblings who were twice that size, she's so dainty to me. She's 26 inches long now, and 14lbs 9oz. However, she makes up for being petite by being stupidly strong.
She has been sitting independantly for almost 3 weeks now, when sitting if you hold your hands out to her she will grab your fingers and pull herself into a standing position, when sitting on the couch she'll push with her legs so she is standing leaning against the back, basically, she loves to be standing!
Ivy has also thrown my plans of "no solids for 6 months" out the window, as she has super fast little hands and if your food is too close to her, she WILL grab it. Not sure how much she actually swallows, but she LOVES to lick and suck on different foods. Favorites as of right now is cucumber, red pepper and ice cream. She seems to prefer strong flavours, she tried a taste of Moosies applesauce, gagged and spit it out, tried a little hummus and was smacking her lips and reaching for the bowl. We basically let her try anything as long as it is a whole food or close to it, so that I know what is in it. The only exception, the ice cream cone she got (pics to follow). Luckily so far she has had no adverse reaction to anything, and I hope it stays that way.
She also is a growler. My bitty wildebeast, she chats, sings, babbles and now growls all.the.time. What I find especially cute is that at five am she will start to chat to me, and I will open one eye and whisper "shhh, still sleepy time" and she will "whisper" back (babble in a very soft, quiet voice) "ahhhh dadadadabababababa ahhhhh" then blow a raspberry in my face while trying to rip my eyelid off. But she is copying my tone of voice, whcih is pretty cool.
OK, now some pictures from the last month, enjoy!
happy post-nap girl, complete with bedhead of her three hairs.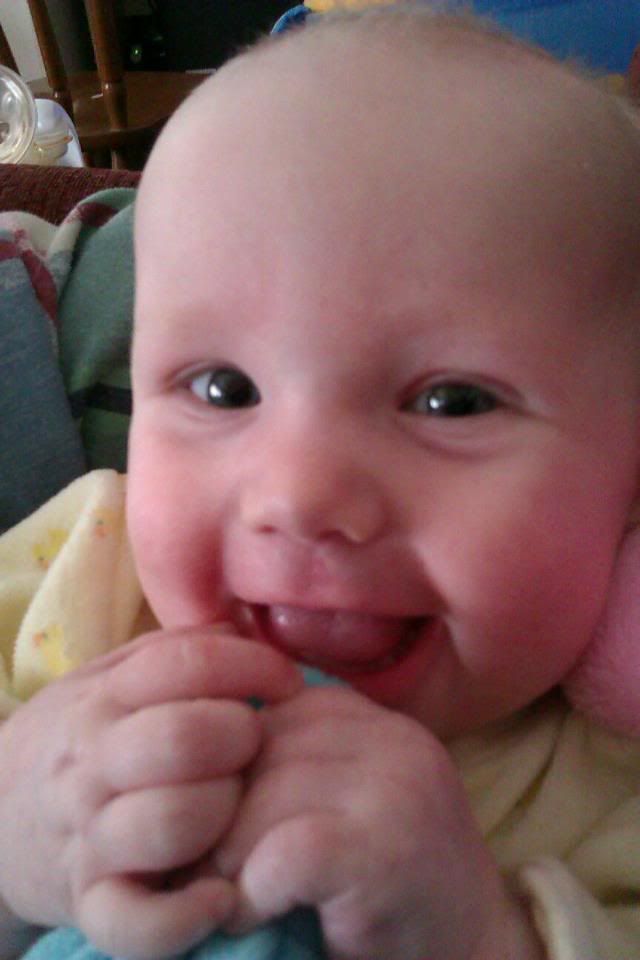 the ice cream cone, we let her taste it and there was NO WAY she was giving it back!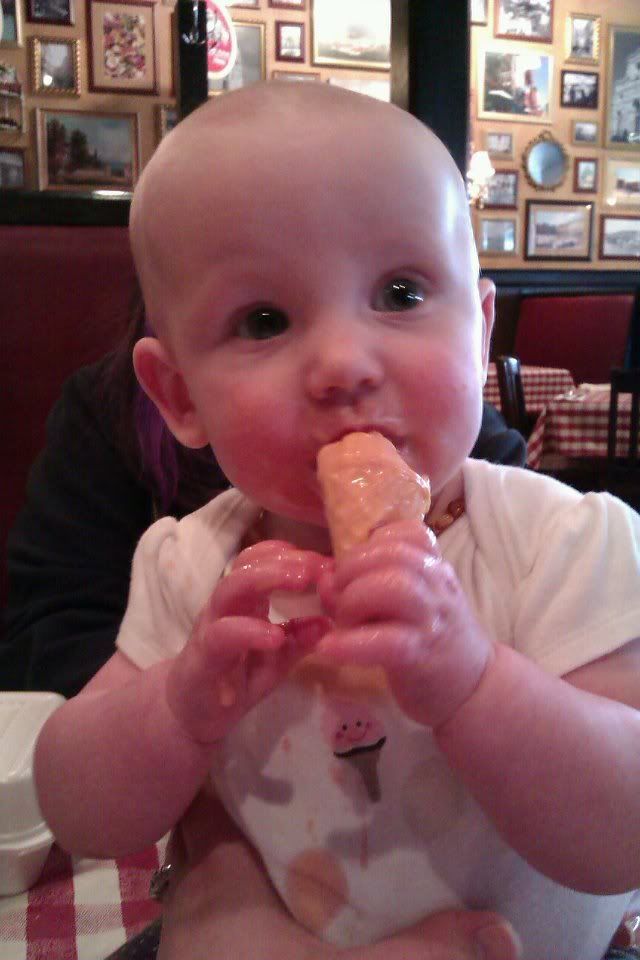 my blonde beauties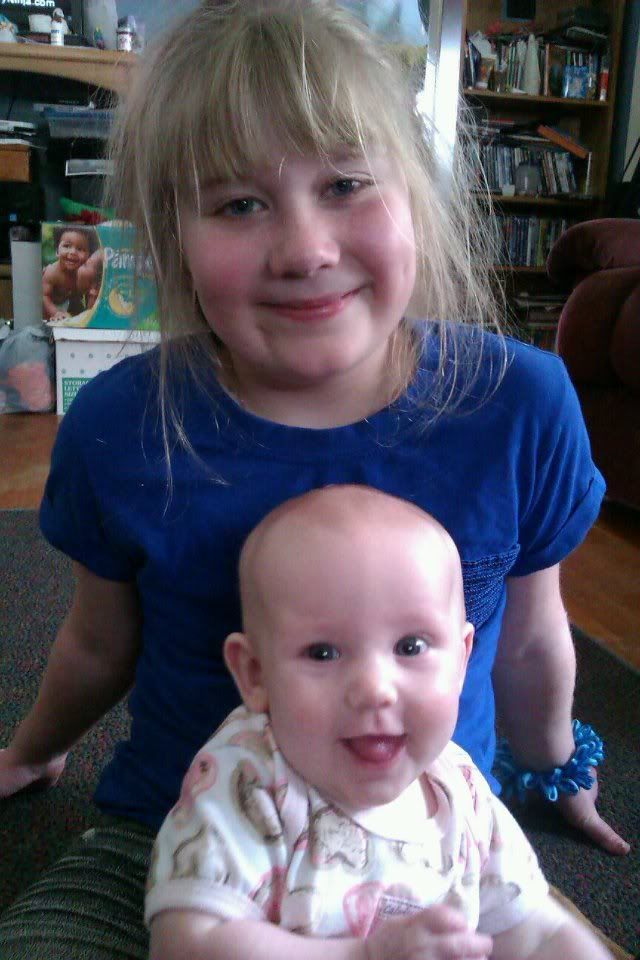 sleeping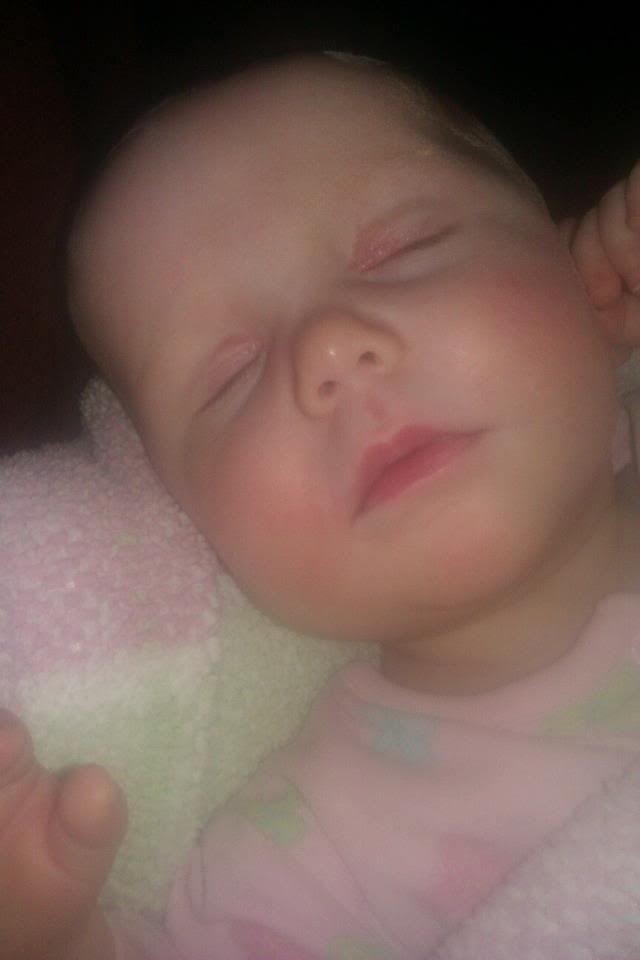 silly baby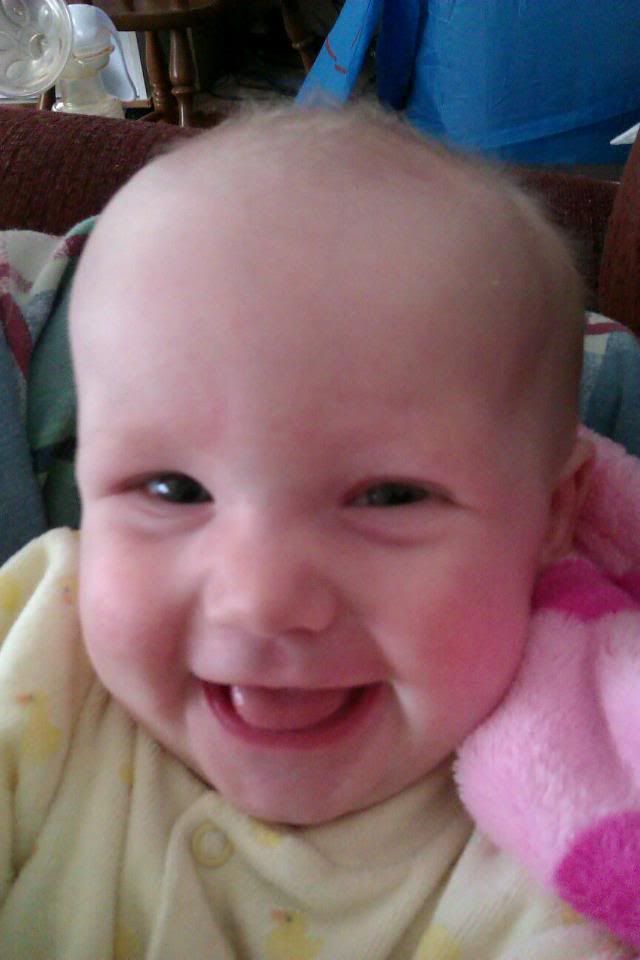 best shot I could get of her eye colour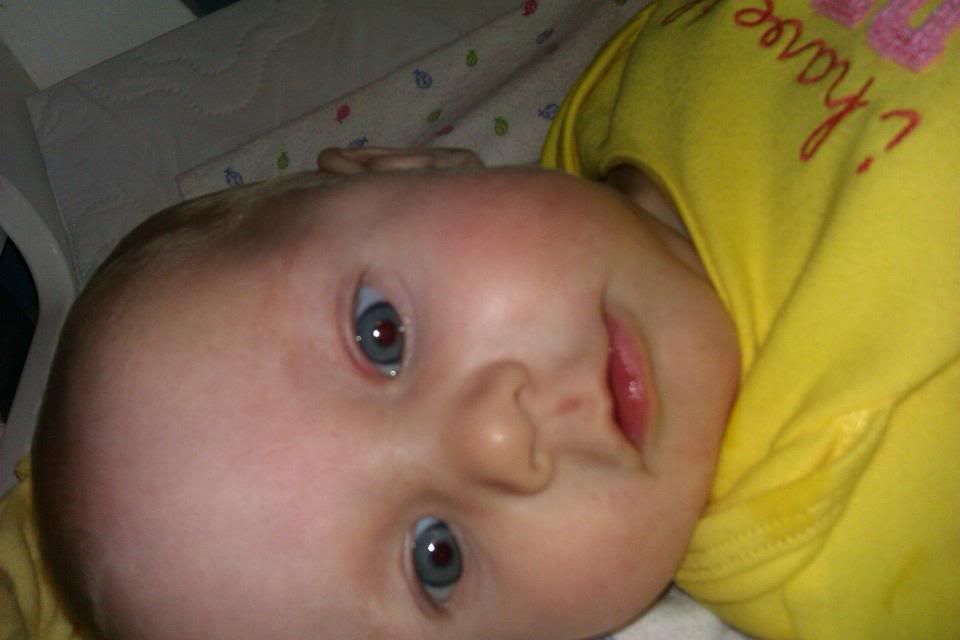 I love me a sleeping baby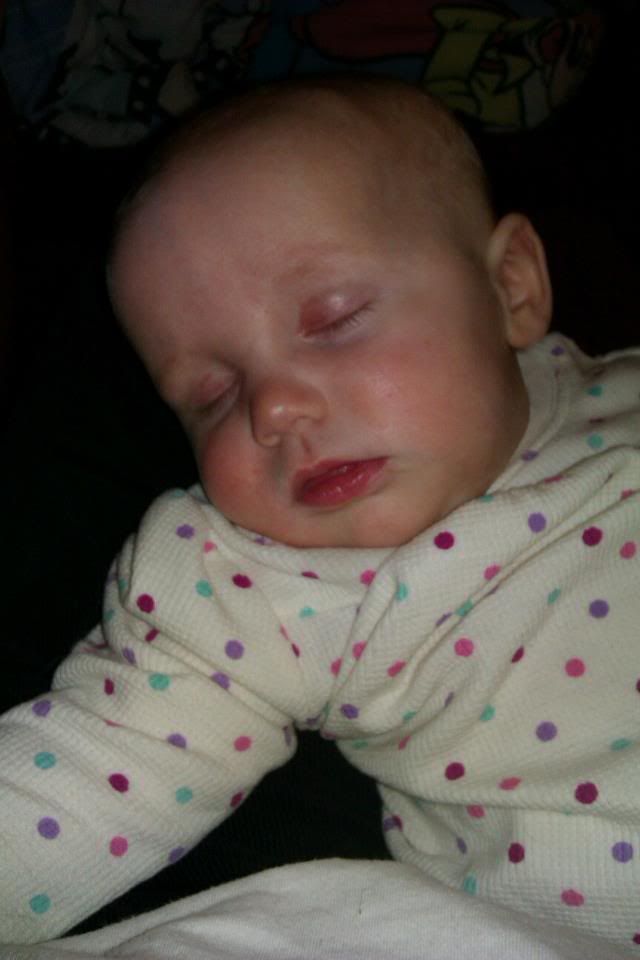 Sitting!