Re: kids room question/ shutters
I had these installed in Kate's nursery because there was a sliding glass door (apartment) with ugly vertical blinds. I loved the look of them but they weren't the best at keeping light out. I guess it depends what way the window faces, how dark you or they like it. I do love the way they look and will probably do them in my house eventually.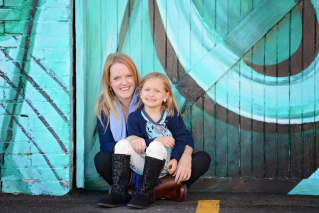 Re: kids room question/ shutters
i haven't had any, but i think they look so nice. our family friends used to have a little cottage set right on a river and their windows overlooked the river with the plantation shutters, and it was so beautiful! you'll have to post pics if you get them.
Re: kids room question/ shutters
Thanks ladies.
Shanny, the light thing is already a big issue even with those outrageously expensive pottery barn kids blackout curtains we bought.
I didn't think about the extra space for opening them. I will have to think about this.
As far as look, I am just thinking of something to do to make the room a little more interesting. We are planning to have O share a room with the baby on the way. So, just want to change things up.
Re: kids room question/ shutters
We have them and love them. We also had the pottery barn black out curtains. We had them custom made for the whole house earn we moved in and they mark a huge difference on the look of the house. I think they keep it pretty dark (better than mini blinds). At first we were going to also put up the curtains, but we never did and he just got used to it.