Topic: Boy vs. Girl tantrums
M has hit the tantrum stage head on the past few days. The girls started at around the same age. With them, however, they would do the fall to the ground like the world just ended thing and cry and/or yell a bit and I would talk calmly to them or just ignore it for a minute if appropriate and it would end. The boy, however, cries and screams and kicks and flails and carries on and on and on.....and on.....about.every.little.thing. Is it just a boy thing or what? I know he is getting more frustrated (as are we) with his lack of words to communicate. But H didn't say much at his age either and her tantrums weren't as bad even though they seemed bad at the time!
My main concern is that I am not aggressive with my children or a yeller by nature, but when I was hurt with a back injury/surgery last year and then with the stress of 4 young kids, I know I didn't/don't always have the same patience each day as I used to. I am worried I somehow taught him to act out this way. He is a super duper sweet, loving, silly boy most of the time, but man, does he all of a sudden seem to have a bit of a temper.
Hoping it is just a boy thing and I didn't create a hot headed boy
July 4, 2015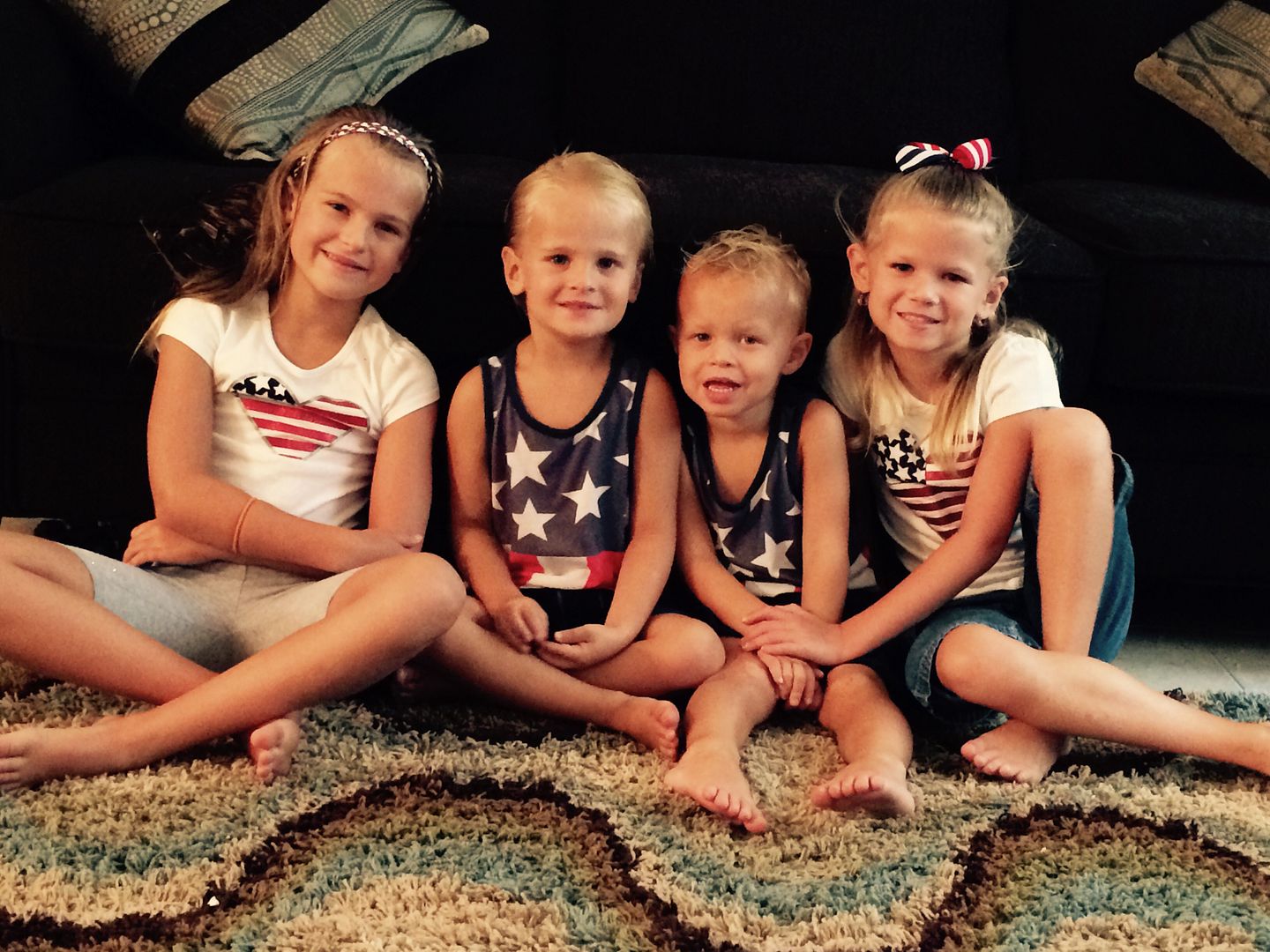 u