Topic: Canned tuna
How often would you eat canned tuna? First trimester, second, etc.
Re: Canned tuna
That's what I was thinking too... But, man this baby wants a tuna melt every day!!
Re: Canned tuna
I would never ever eat it. But that just cause I hate Tina. Haha. Be careful though I wanted nothing but dairy when I was pregnant. One of my favorite things was Annie's Mac and cheese with a huge glass of chocolate milk! Poor thing came out with dairy allergies. I read something's that question wether pregnancy cravings could somehow be related to later allergies/sensitivities.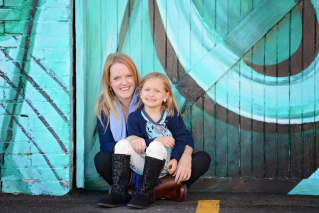 Re: Canned tuna
i was eating it a lot this time during the first trimester (i just bought the kind in the pouch rather than in the can). i would say between weeks 10 and 16 i was eating it probably four times a week.
Re: Canned tuna
The recommendation I got from my Dr. is no more than 12oz a week. A can is usually 5oz, so abotu 2 cans per week and you are still under that. If you ration that out, it could mean a tuna melt 5 days/week
Re: Canned tuna
I think you just need to be careful about the kind of tuna. The white tuna is higher is mercury and should be limited. Cheap, regular tuna is fine.
Re: Canned tuna
My midwife today told me to avoid it altogether.
Re: Canned tuna
I completely avoided it during pregnancy. I always thought you were supposed to. I don't recall my OB saying anything about it though.
Re: Canned tuna
I ate some kind of fish once a week, because I love it, I never heard about cravings leading to allergies, I hope not, cause if it does my little man will never be able to enjoy oreos!!!!